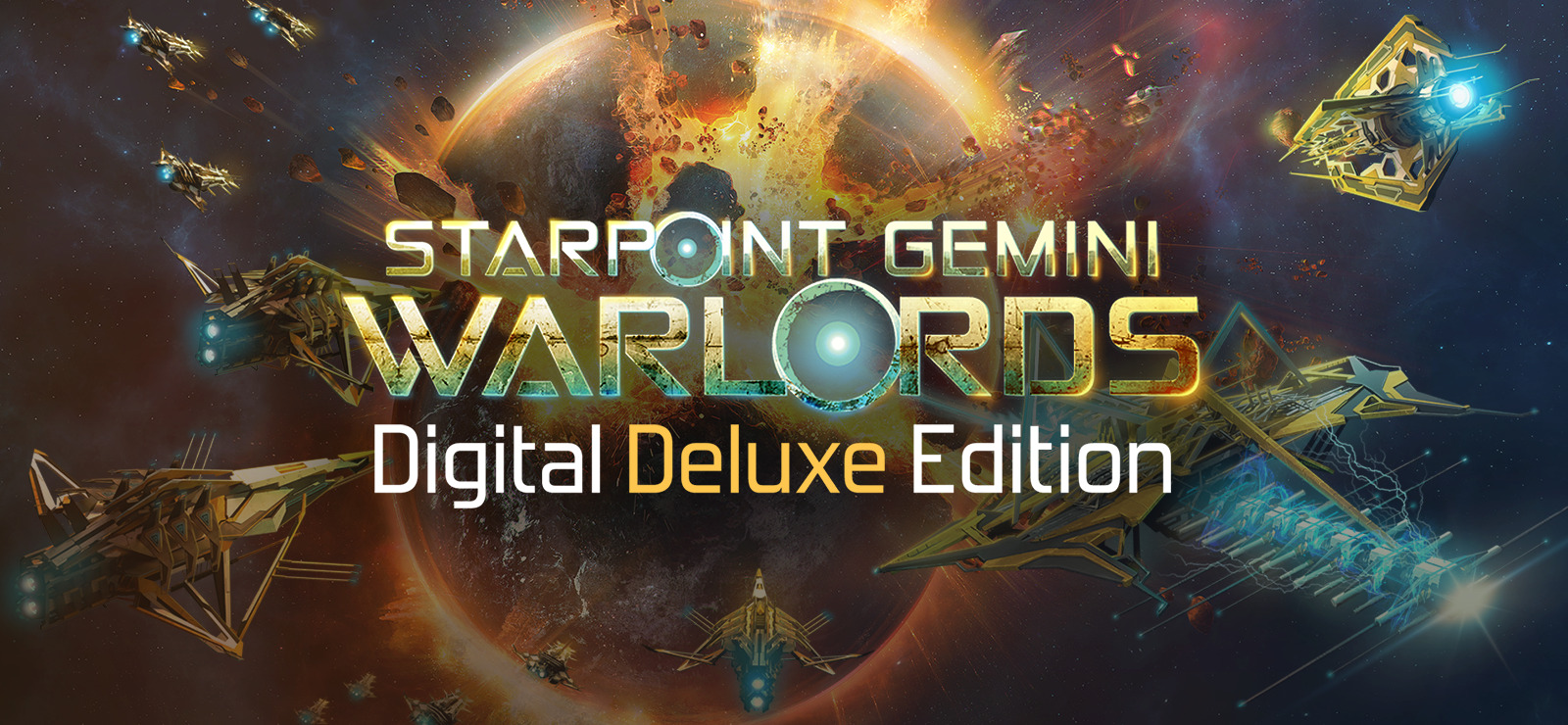 Starpoint Gemini Warlords - Digital Deluxe Edition
Genre:
Role-playing - Simulation - Sci-fi
Works on:
Windows (7, 8, 10)
Languages:
Audio and text: English. Text only: 中文, Deutsch, français, русский
Features:
Single-Player - Achievements - Cloud Saves - Overlay
Released:
April 14, 2016 / June 20, 2017 (DLC)
Size:
7.6 GB
Company:
Little Green Men Games / Iceberg Interactive
Installer version:
v2.040.2 (24540)
Included goodies:
wallpapers + soundtrack (MP3) + artbook + poster + Stream Overlays
Store page:
https://www.gog.com/game/starpoint_gemini_warlords
/
https://www.gog.com/game/starpoint_gemi ... xe_upgrade
About: Starpoint Gemini Warlords - Digital Deluxe Edition includes the main game, OST, a whopping
150-page artbook and lots more!
DIGITAL DELUXE CONTENT:
●
Original soundtrack
- The complete original soundtrack from the game, composed and created by the
very talented Nikola Nikita Jeremic (mp3 format)
●
Digital Collector's Artbook
- check out the breathtaking artwork and renders from
●
Starpoint Gemini Warlords
combined into a whopping 150-page digital artbook
●
Stream overlays
(layered PSD format, HD resolution, 1920x1080px)
●
Gemini Starchart
digital poster, print quality (.jpg, 11575x8031px, 300 dpi)
●
10 special wallpapers
:
● 1 triple-screen wallpaper (5760x1080px)
● 3 dual-screen wallpapers (3840x1080px)
● 3 4K wallpapers (3840x2160px)
● 3 HD wallpapers (1920x1080px)
*
The Artbook is only available in English
!
Strategy from the front lines! Starpoint Gemini Warlords combines 3rd person capital spaceship combat
with 4X strategy and RPG gameplay elements.Build mighty war fleets and send them into battle or lead
them into combat yourself.

Become the Warlord and conquer the Gemini system!



Control your ship directly to show off your battle prowess. Aim and fire manually or command your
gunners to do the job for you while you execute unique skills. Choose your companions to follow you
into battle and if you need an extra hand, have your fleets join you in glorious combat. Battles in
Warlords can vary from duels and small skirmishes to clashes of massive fleets in planetary orbits.



Construct ships and assemble your mighty war fleets to pitch them against the other war-mongering
factions of Gemini, but be mindful of the situation you're sending them into. A seemingly weaker fleet
can be accompanied by warmasters, well-trained specialists that can sway the battle in their favor, but
fear not, you can have your fleet follow you so you can lead them to victory!



Upgrade your headquarters with additional modules to produce more advanced weapons and
enhancements, develop new ships leading up to the station-size Proxima, unlock new structures and
activate various bonuses that influence all of your territory. You are the leader of your people and a
powerful leader deserves a stronghold.



Spread your influence and increase your resources by expanding your territory, but don't stretch your
defenses too thin or your enemies might take advantage. Territory can be fortified and improved by
building various resource and defense structures. Expand the T-Gate network to make your fleets travel
across your ever-growing empire faster. A timely arrival can make all the difference.



Begin your adventure on a small, agile gunship and work your way up to a massive carrier class capable
of deploying numerous fighter wings. Upgrade your chosen vessel of destruction with a plethora of
weapons and enhancements. And to finish it all off, throw a coat of paint on it to get that perfect
vessel you always wanted.
● Massive game world, populated by over 60 diverse factions, ready to face your war fleets.
● Campaign mode – Play through the story of the "exiles", who settled on the barren planet of Phaeneros
on the outskirts of Gemini, after escaping the alien invasion of the Sol system.
● Five free roam scenarios with distinct start setup.
● Choose among nearly 90 different ships, from gunships and corvettes to bulky carriers.
● Build your own personal headquarters to boost your economic and military power.
● Procedurally generated freelance jobs offer a great way to earn Credits that you can use to pump
upgrades into your ship.
● Procedurally generated encounters can creep up on you when you least expect them.
● Choose one of three unique character classes or whip up a hybrid class of your own.
● Conduct research on a multitude of different tech that affects everything from your own ship to the
global scheme of things.
● Construct ships, assemble war fleets and send them in all directions to conquer for the glory of the
Solari Concord.
● Build and upgrade infrastructure across the star system to improve resource gathering and strengthen
your dominion.
● Engage in diplomatic relations and sign trade deals to get that boost you need.
● Mod support that greatly surpasses that of its predecessor, Starpoint Gemini 2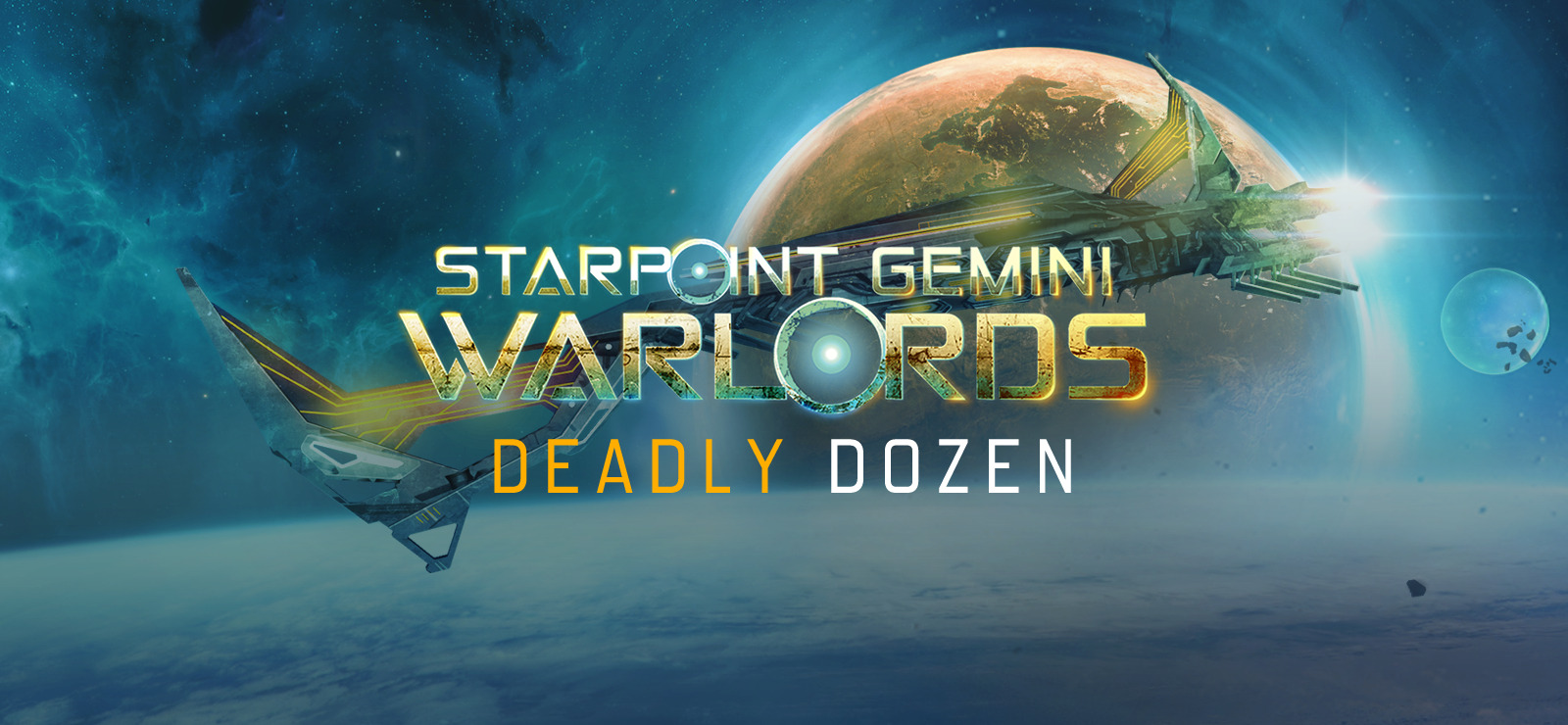 Size:
30 MB
Store page:
https://www.gog.com/game/starpoint_gemi ... adly_dozen
About:
As the dust of recent conflicts settled, so came to light the emergence of a new global threat:
The
Deadly Dozen
.
They are a roaming gang of once-solitary criminals that have banded together under a mysterious leader
to capitalize on current global turmoil. The Deadly Dozen have pitted themselves against all other
factions and quickly rose to prominence with acts of extreme violence and abolition of local laws.
They are well-hidden, well-trained and scattered among Gemini in localized terror cells.
Even though the call for someone's life or capture is a barbaric method of governance, desperate times
call for desperate measures, so the factions in turn sent out a call:
"Bounties have been placed for the capture or demise of the twelve leading members of The Deadly Dozen and
all captains are welcome to end their oppression."
● Hunt down 12 new Bounties
● Capture and fly 3 new unique ships
● Acquire a new Warmaster or build new, devastating Carriers for your warfleets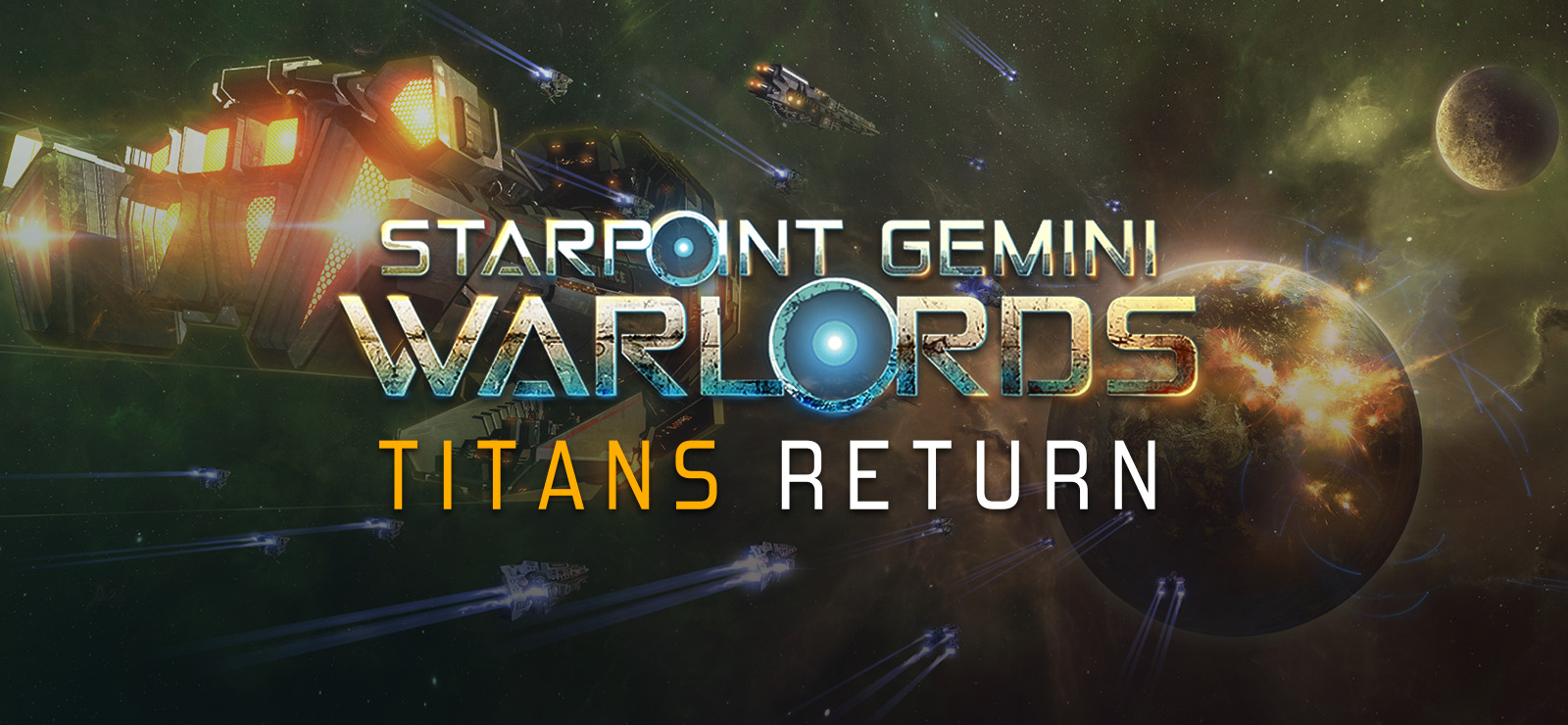 Size:
39 MB
Store page:
https://www.gog.com/game/starpoint_gemi ... ans_return
About:
A blast from the past! Titans have once ruled Gemini and it is time for them to emerge once again.
Gemini has been quite forthcoming with Concord expansions, seemingly disunited and warring among
themselves, but is there more to it? Reveal the Mystery surrounding the Titans and their reappearance.
Explore occurrences from the historical events of Gemini and deal with their consequences first hand.
With the evolution of new technologies, old Titan sizes have become far too common, resulting in the
stripping of their class and re-branding them into the current versions of Battleships, Dreadnoughts and
Carriers. But the time has come again for Titans to rule the Gemini. Foreign technologies allow yet
another jump in size and power, so it is time for Titans to return to their rightful place.

● Experience an all-new storyline
● Three new Titan ships: Defiance, Legion and Juggernaut
● New conquest mechanics connected to the storyline
● Command Titan-class vessels in either Campaign or any of the Freeroam scenarios
● New Freeroam scenario designed for immediate Titan-ready content
● Unique "ultimate-aura" passive abilities of each of the Titan ships
● Show off acquired Titan vessels at Concordia with the Titans trophy system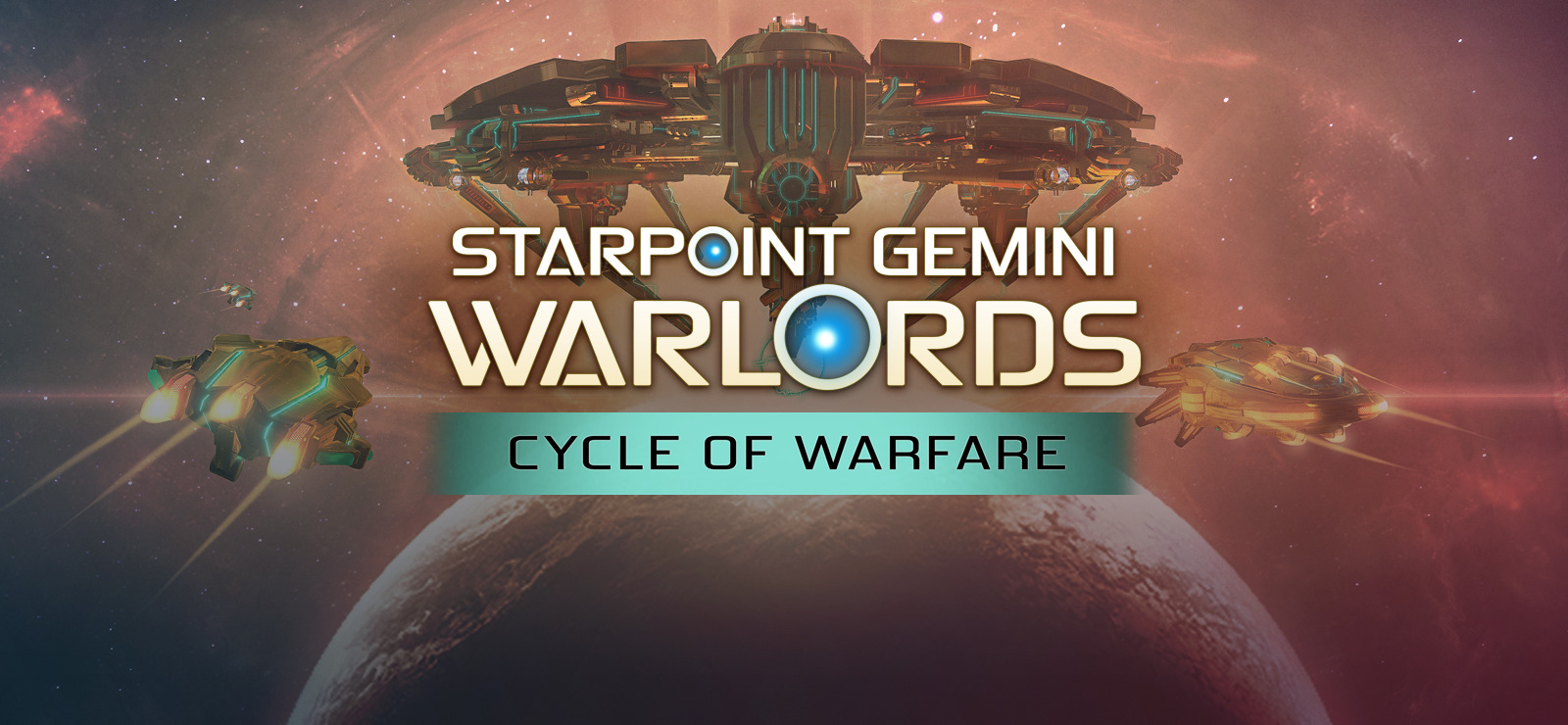 Size:
28 MB
Store page:
https://www.gog.com/game/starpoint_gemi ... of_warfare
About:
The new tides of warfare have have invaded the Gemini system. They have arrived. No one is safe anymore.
Meet the fearless and brutal A'shriari. The A'shriari are convinced that the only way to complete victory is a brutal "scorched earth" military strategy. Their massive mothership is capable of burning entire planets, vaporizing all means of sustaining life.

Aside from regular conquest, Cycle of Warfare brings two amazing "challenge scenarios" for more experienced players:
⦁ Play as the A'shriari. The unforgiving alien race bent on humanity's extinction.
⦁ ... or choose the life of an ambitious privateer and lead your clan to wealth and glory.
Both challenges modify the game's rules in different ways, moving away from empire management towards riskier gameplay.
KEY FEATURES
⦁ Five new playable factions: Iolian Pact, Korkyra, Outerlands, A'shriari, and privateers
⦁ The game can be played from a lot of new perspectives
⦁ The replayability is increased exponentially
⦁ Over 100 hours of new Conquest and Scenario gameplay
⦁ Fly and command capital ships of an exclusive new alien shipline, from gunships to carriers
⦁ Vanquish all human life from the Gemini system by shutting down all of the infrastructure
⦁ Fire a massive weapon directly from their mothership, burning planets and vaporizing all means of sustaining life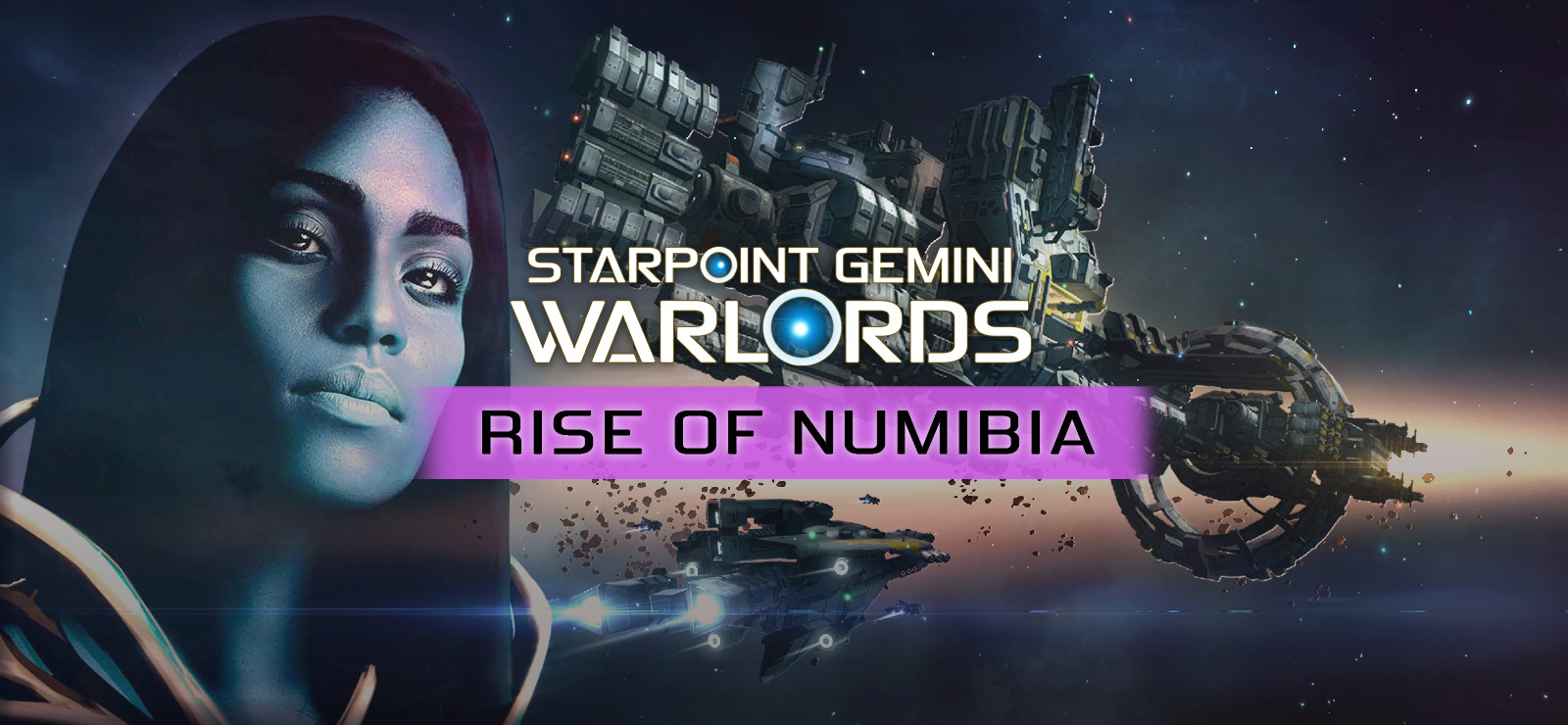 Size:
543 MB
Store page:
https://www.gog.com/game/starpoint_gemi ... of_numibia
About:
A new threat emerges in the Gemini system. Numibian tribes, once great and ruthless, fell from power having suffered a crushing defeat in the Orion system. Now, they have returned to Gemini. With a new queen crowned, they are plotting to conquer the war-torn Gemini system.
Either play as the Numibians and conquer the Gemini system in a new scenario, or defend yourself against a Numibian invasion.
● Gemini map increased by 30% = more space to conquer
● 1 new playable faction (Numibia) with new Headquarters
● 3 new additional factions (Highland, Eastland, Tswana)
● New scenarios – Conquest with Numibia, or Defense against the Numibian incursion
● New ambassadors for the new factions
● 7 brand new spaceship designs that include all ship classes (Bonas, Nhoma, Walvis, Okahara, Tantas, Koenos, Aranos)
● 4 new planets (Kalahari, New Korkyra, Gladstone, Doma), plus a New Korkyra moon
● New asteroid fields with stunning visual and gameplay additions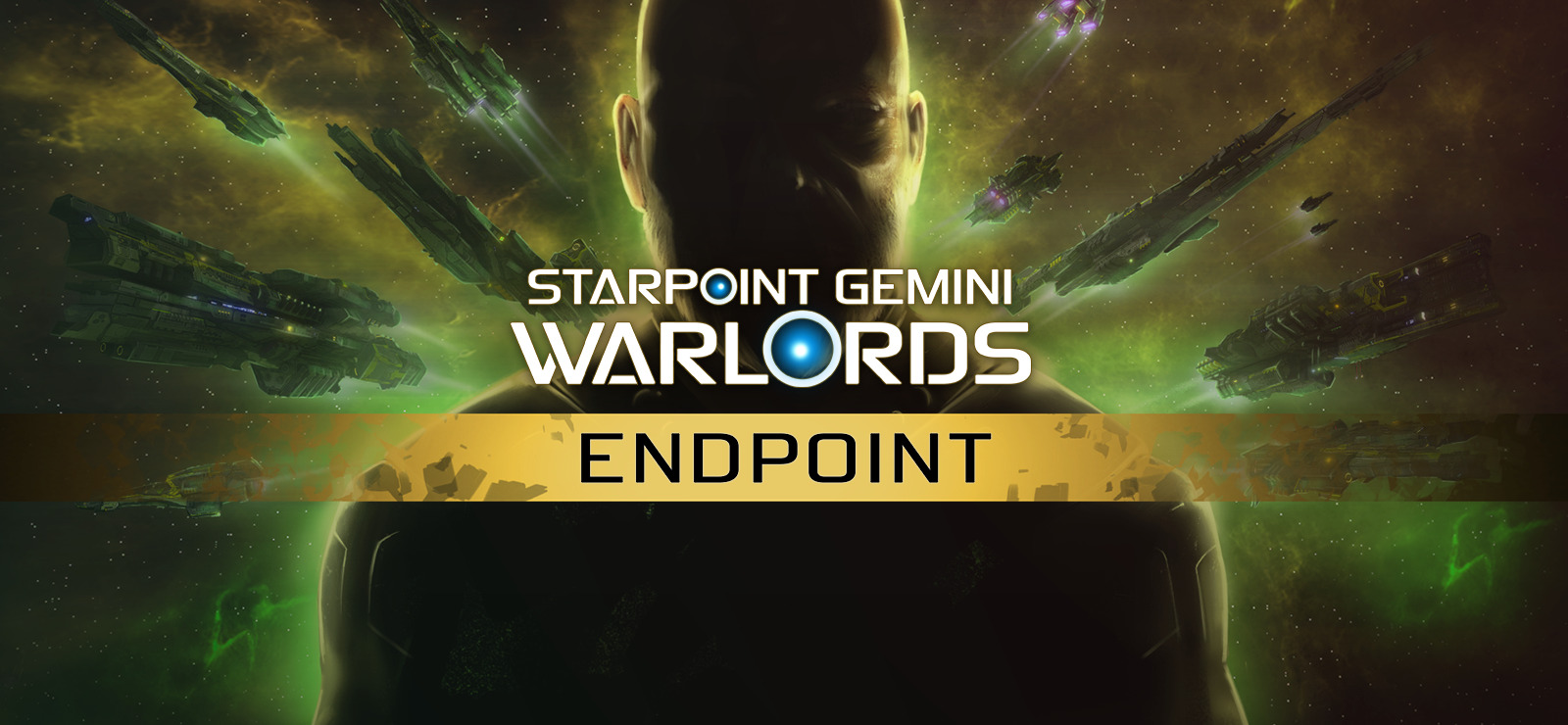 Size:
85 MB
Store page:
https://www.gog.com/game/starpoint_gemi ... s_endpoint
About:
Many years have passed since the Solari Concord successfully established a foothold in Gemini – but they haven't stopped there; a combination of rising military strength and persuasive diplomacy has caused them to become the leading power in Gemini. After such a long period of turmoil, most other factions became exhausted, and were eager to side with anyone strong enough to provide some sort of stability.
The Gemini Protectorate, successor to the legendary Gemini League, is cornered, and controls only a small region of space, and another cut off enclave, when the Concord reaches its borders.
● The Protectorate High Command is still not willing to yield, but options are few...what will be the price of survival?
● Experience an all new storyline that follows the unexpected new path of the Gemini Protectorate
● 8 brand new ship designs, covering all ship classes with a noticeable power edge in each of them
● Multiple new and interesting characters entwined within the storyline
● Story branching where you can choose how you wish to approach the challenges in front of you
● Increased replayability as a result of multiple choices when accepting some story missions
● Modified planetary assault where players can now strike decisively at individual planets, and automatically seize the whole enemy territory when the last planet is conquered
Minimum system requirements - Windows:
7 / 8 / 10
Processor: Intel Core 3.0 GHz or equivalent
Memory: 8 GB RAM
Graphics: DirectX 11 nVidia GeForce GTX 470 / 560, 1280MB or equivalent
DirectX: Version 11
Hard drive space: 15 GB
Sound Card: DirectX compatible sound card
Mouse, Keyboard
Hidden Content
This board requires you to be registered and logged-in to view hidden content.