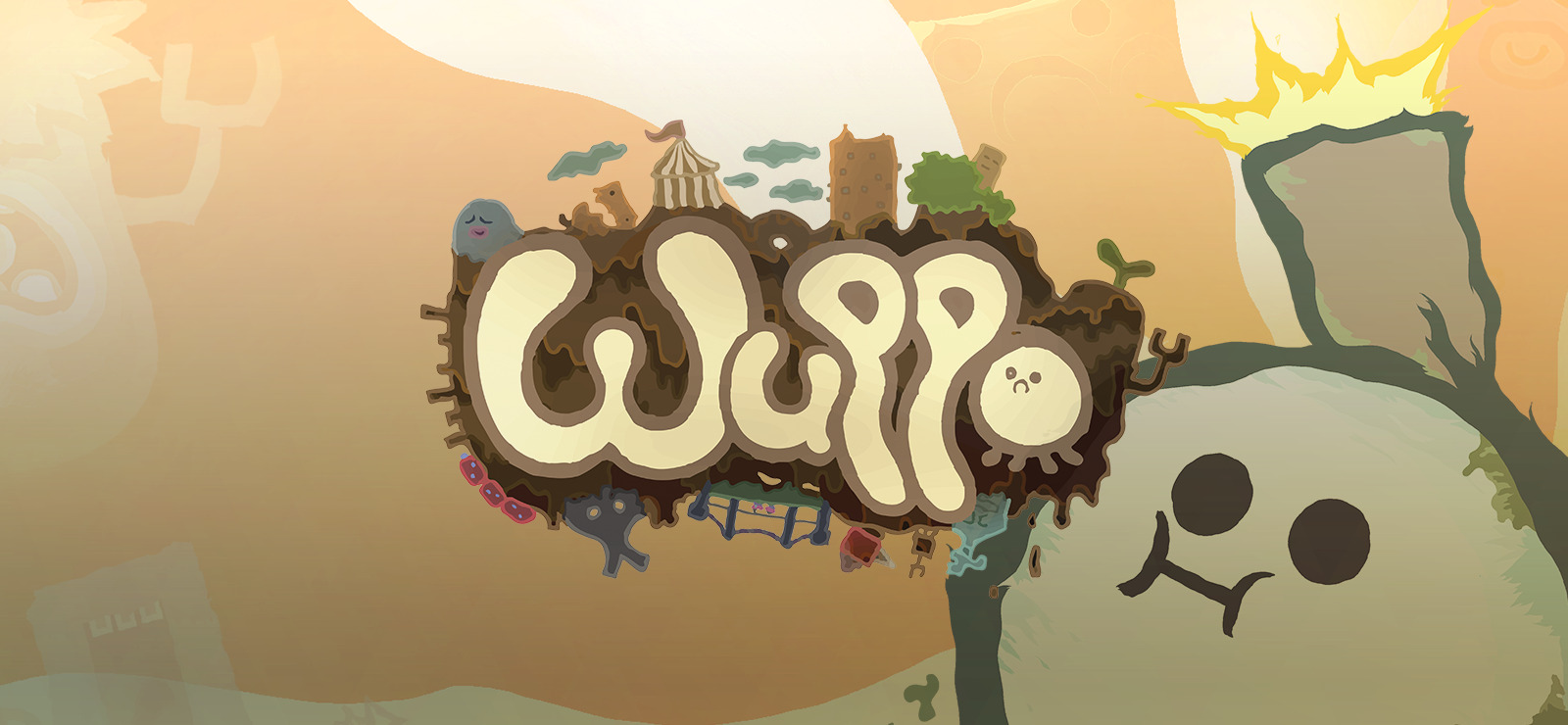 Wuppo
Genre:
Adventure - Role-playing - Fantasy
Works on:
Windows (7, 8, 10)
Languages:
Text only: English
Features:
single-player
Released:
September 29, 2016
Size:
507 MB
Company:
Knuist & Perzik / SOEDESCO Publishing
Installer versions:
v1.1.71_(18589)
Store page:
Wuppo
/
Fun Pack DLC
/
Shop DLC
/
Original Soundtrack
Included goodies:
11 wallpapers + 11 wallpapers (4K) + artbook / encyclopedia (The World of Wuppo PDF)
About:
Enter the wondrous world of Wuppo! Fight numerous enemies, collect countless items, and
solve immersive puzzles, all while exploring the detailed history of the world in your quest to find a
new home.
After losing its home, one lonely Wum must travel the length and width of the world to find a new
place to live. From the metropolitan haven Popocity to the cavernous Bliekopolis, our Wum will
discover magical places and encounter unique creatures. But this Wum is no ordinary hero and
only by using wit and charm can it succeed in this massive journey. Wuppo is a two man passion
project, with hand-drawn visuals, animations, music, sounds and a huge world to explore.
● Explore a wondrous world filled with Wums, Fnakkers and other strange creatures.
● Resolve an ancient conflict on your quest for a new home.
● Use items and social skills to overcome diverse challenges.
● Fight numerous enemies, ranging from small, to big, to MASSIVE!
● Collect filmstrips to discover the world's detailed history.
● Enjoy an enchanting and memorable orchestrated soundtrack.
About:
This pack will feature everything that is FUN!
10 Wallpapers in 1080P
10 Wallpapers in 4k (that's right 4k!)
Artbook featuring your favorite characters and background information
An Encyclopedia with the most common tongue in Wuppo
About:
This DLC will feature 2 exclusive ingame Stores with exclusive items:
10+ exclusive hats
exclusive healing items that change your colour
exclusive luminous gumgumball modifier
exclusive fire gumgumball modifier
exclusive electricity weapon
About: Wuppo Original Soundtrack:
Hidden Content
This board requires you to be registered and logged-in to view hidden content.