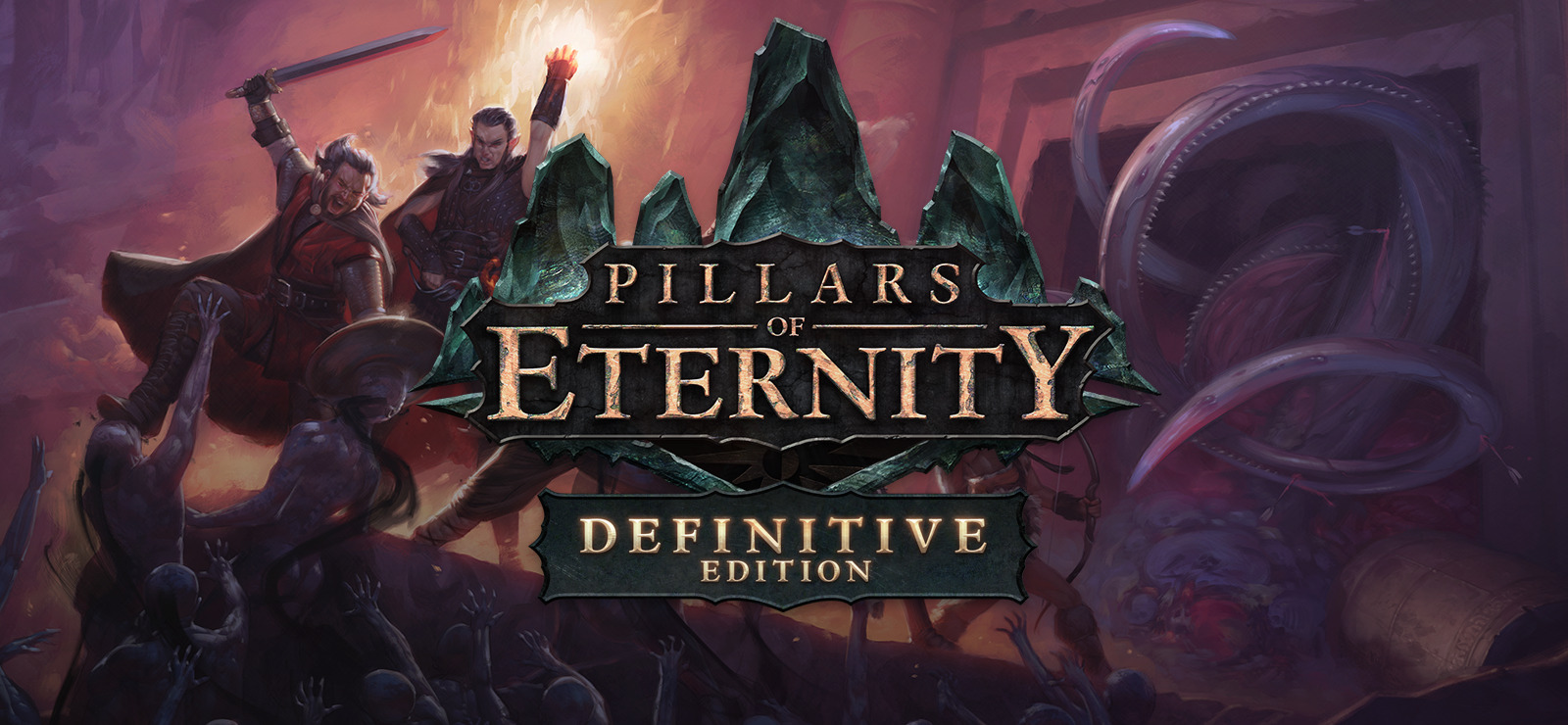 Pillars of Eternity: Definitive Edition
Genre:
Role-playing - Adventure - Fantasy
Works on:
Windows (Vista, 7, 8, 10), Mac OS X (10.7.0) and Linux (Ubuntu 14.04, Ubuntu 16.04)
Languages:
Audio and text: English. Text only: Deutsch, español, français, italiano, polski, русский
Features:
single-player - achievements
Released:
November 15, 2017
Size:
6.35 GB
Company:
Obsidian Entertainment / Paradox Interactive
Rating:
PEGI Rating: 16+ (with Violence)
Installer version:
v3.07.0.1318_(17317)
Included goodies:
wallpapers+ almanac+ collector's book+ cookbook + map + guide + ringtones + soundtrack (FLAC) + soundtrack (MP3) + documentary + concept art + novella
Store page:
https://www.gog.com/game/pillars_of_ete ... ve_edition
About:
Experience the game that revitalized the classic RPG genre in a complete and definitive package
that includes every expansion, bonus, and update, presenting Pillars of Eternity at its best. Obsidian
Entertainment, the developer of Fallout: New Vegas™ and South Park: The Stick of Truth™, together with
Paradox Interactive bring you to the original and incredible world of Eora, and send you on an
unforgettable adventure where the choices you make and the paths you choose shape your destiny.
Recapture the deep sense of exploration, the joy of a pulsating adventure, and the thrill of leading your
own band of companions across a new fantasy realm and into the depths of monster-infested dungeons
in search of lost treasures and ancient mysteries. The Definitive Edition includes the award-winning
Pillars of Eternity alongside its expansions, The White March: Parts I & II, as well as all bonus content
from the Royal Edition, and a new bundle of content called the "Deadfire Pack," inspired by Obsidian's
upcoming Pillars of Eternity II: Deadfire.
Pillars of Eternity: The White March - Part I
is a large sprawling expansion pack with hours of
gameplay integrated into the main adventure. Along with the new quests and area content, the team
at Obsidian continues to support and make improvements to the entire game, including the additions
of Player Party AI and Enhanced Enemy AI. Even if you haven't played Pillars of Eternity, now is a great
time to jump in and experience the hardcore classic RPG with The White March - Part I.
Pillars of Eternity: The White March - Part II
is the conclusion to the grand expansion pack for
Obsidian's critically acclaimed RPG, Pillars of Eternity. Returning to the frozen north, your party will
learn additional secrets about the gods of Eora as they adventure through brand new content. With the
aid of a new companion, your party will face challenging new enemies and bosses.
● Deep character customization: Build a character as one of eleven classes such as Barbarian, Chanter,
Cipher, Druid, Fighter, Monk, Paladin, Priest, Ranger, Rogue and Wizard.
● Sculpt your own story: Side with various factions using a reputation system, where your actions and
choices have far reaching consequences.
● Explore a rich and diverse world: Beautiful pre-rendered environments laced with an engaging story
and characters bring the world to life.
● Journey to new regions and meet new companions in The White March: Parts I & II, the game's
expansion chapters, and find new stories to experience
● All premium content originally sold with Pillars of Eternity: Royal Edition, including the original
soundtrack, a digital collector's book, an original novella set in the Pillars universe, and much, much
more
● The all-new Deadfire Pack DLC, which includes new in-game items to earn and discover, and new
portraits from the forthcoming sequel, Pillars of Eternity II: Deadfire, releasing in 2018
Hidden Content
This board requires you to be registered and logged-in to view hidden content.