Railway Empire + Mexico + The Great Lakes DLC
Genre:
Simulation - Economic - Managerial
Works on:
Windows (7, 8, 10)
Languages:
Audio and text: Deutsch, English, español, français. Text only: italiano, polski.
Features:
Single-Player
Released:
January 26, 2018
Size:
7 GB
Company:
Gaming Minds Studios / Kalypso Media Digital
Installer version:
1.4.0.20902_(64bit)_(21518)
Included goodies:
(pre-purchase bonuses) train skin + ost (mp3)
Store page:
https://www.gog.com/game/railway_empire
About:
United States, 1830: 'The New World' is in its ascendancy. Industry is booming, and the race is on
to establish the most dominant and powerful rail empire in all of North America. It's time to out think
and outmaneuver your competitors as you lead your company into the 20th century!
In Railway Empire, you will create an elaborate and wide-ranging rail network, purchase over 40 different
trains modelled in extraordinary detail, and buy or build railway stations, maintenance buildings, factories
and tourist attractions to keep your travel network ahead of the competition. You'll also need to hire and
manage your workforce if you want to ensure an efficient train service, whilst also develop over 300
technologies ranging from mechanical improvements to the trains themselves to workplace infrastructures
and advanced amenities as you progress through five eras of technological innovations.
However, you can't just build and research your way to the top – the competition never sleeps, and to
keep your business on track you'll have to survive against up to three rival tycoons. To get to the top you
may have to resort to more cutthroat tactics as you attack and sabotage your opponents through raids
and industrial espionage.
● Exploit the economic opportunities of the United States in an extensive campaign, working your way
step by step from coast to coast across this great continent.
● Lead your
Railway Empire
to success by establishing a comprehensive rail network and optimizing
transportation of passengers and goods.
● Master challenges and objectives through a range of scenarios, or create your perfect railway network
in construction mode without any financial pressure.
● Over 40 historically accurate locomotives and more than 30 different wagons can be acquired over the
course of the game, and must be put to use in the best way in order to take advantage of their strengths
and weaknesses.
● Invest in over 300 new technologies across five different eras to progress and maximize the potential
of your rail network.
● Compete with up to three rival companies, and even sabotage their efforts with the use of bandits and
spies.
Mexico DLC
Released:
May 25, 2018
Size:
5 MB
Store page:
https://www.gog.com/game/railway_empire_mexico
About:
Discover the diversity of Mexico - take on new and challenging missions in the arid northern
regions all the way to the dense jungles in the south of the country. Boost Mexico's economy in the
new scenario by building a thriving infrastructure and exporting to the USA.
● New scenario: "Viva Mexico!" (1873-1893)
● Map expansion: Mexico (available in Free Game and Sandbox modes)
● New goods (e.g. coffee and sugar) and more than 24 new cities
● New engines: Fairlie (0-6-6-0) and Stirling (4-2-2)
● Explore the world of Railway Empire in a new exclusive night mode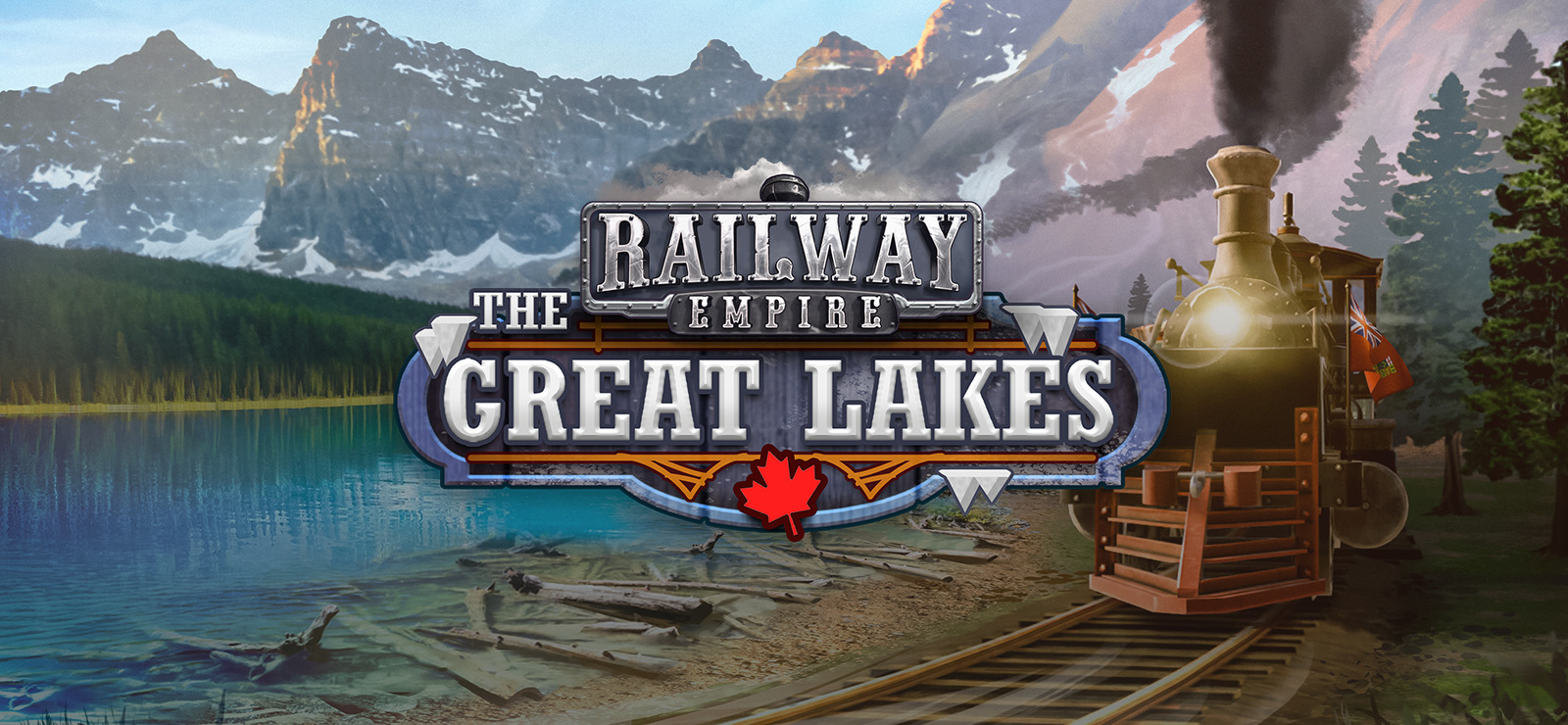 The Great Lakes DLC
Released:
August 17, 2018
Size:
5 MB
Company:
Gaming Minds Studios / Kalypso Media Digital
Store page:
https://www.gog.com/game/railway_empire_the_great_lakes
About:
Dominated by forest and tundra, Canada in the 1860s is sparsely populated and only a few settlements have managed to develop into larger towns. Bridge the distance between the British colonies and reach economic independence by creating a track infrastructure for the Great Lakes region.
* New scenario: Dominion Day (1860-1880) - The British North American Act
* Map expansion: The Great Lakes region (available in Free Game and Sandbox Modes)
* New engines: Achilles (0-4-0) and Canadian (2-8-0)
* New tradeable goods (e.g. fur and winter clothing) and 19 new cities
* Enhanced weather system for all northern regions in the game
* Explore the world of Railway Empire in the exclusive night mode
Hidden Content
This board requires you to be registered and logged-in to view hidden content.