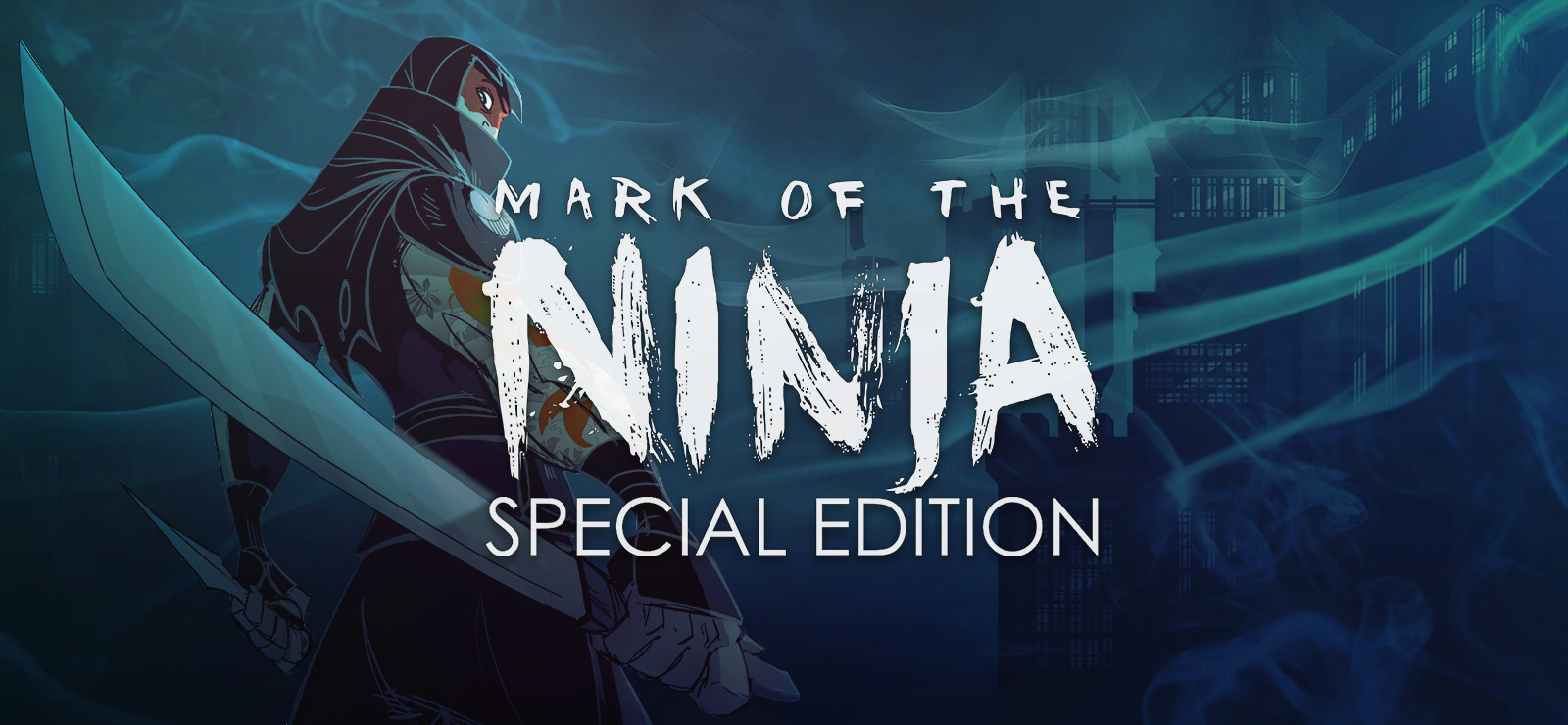 Mark of the Ninja Special Edition
Genre:
Action - Adventure - Stealth
Works on:
Windows (XP, Vista, 7, 8, 10)
Languages:
Audio and text: English. Text only: Deutsch, español, français, italiano, 日本語
Features:
Single-Player
Released:
August 16, 2013
Size:
2.2 GB
Company:
Klei Entertainment / Klei Entertainment
Rating:
PEGI Rating: 16+ (with Bad Language, Violence)
Installer version:
v1.0 (19120)
Included goodies:
3 wallpapers + 3 avatars
Store page:
https://www.gog.com/game/mark_of_the_ni ... al_edition
About:
Includes Mark of the Ninja and
Mark of the Ninja: Special Edition Upgrade
.
In Mark of the Ninja: Special Edition, you'll know what it is to truly be a ninja. You must be silent, agile and clever to outwit your opponents in a world of gorgeous scenery and flowing animation. Marked with cursed tattoos giving you heightened senses, every situation presents you with options. Will you be an unknown, invisible ghost, or a brutal, silent assassin? Mark of the Ninja: Special Edition expands the critically-acclaimed 2D stealth experience not only with new challenges and tools, but by adding developer commentary throughout the entire game. This Special Edition encourages playing Mark of the Ninja in new ways, experimenting with new techniques and learning more about the game's development and the team who created it.
● True Stealth Experience - Player-centric gameplay rewards choice, be it finishing the game without killing anyone or assassinating all who stand in your way
● Stunning Visuals - Unique 2D visual style featuring award-winning animation and hand-painted environments.
● Deep Experience - Each level has three score challenges, optional objectives and hidden collectibles. A diversity of unlockable abilities, items and play styles allow exploring many avenues of play.
● Developer Commentary - Over 25 pages of commentary, written by many members of the team and distributed throughout the game, provides interesting insights and anecdotes about Mark of the Ninja's development
Minimum system requirements - Windows:
Windows XP/Vista/7/8/10, Processor: AMD Phenom 9750 or Pentium D 800+, Memory: 2 GB RAM, Graphics: NVIDIA GeForce 7800 GT or ATI Radeon HD 3000+ or better, DirectX: 9.0c, Hard Drive: 2.5 GB HD space, Sound: 100% DirectX9.0c compatible sound card and drivers, Mouse, Keyboard.
Hidden Content
This board requires you to be registered and logged-in to view hidden content.