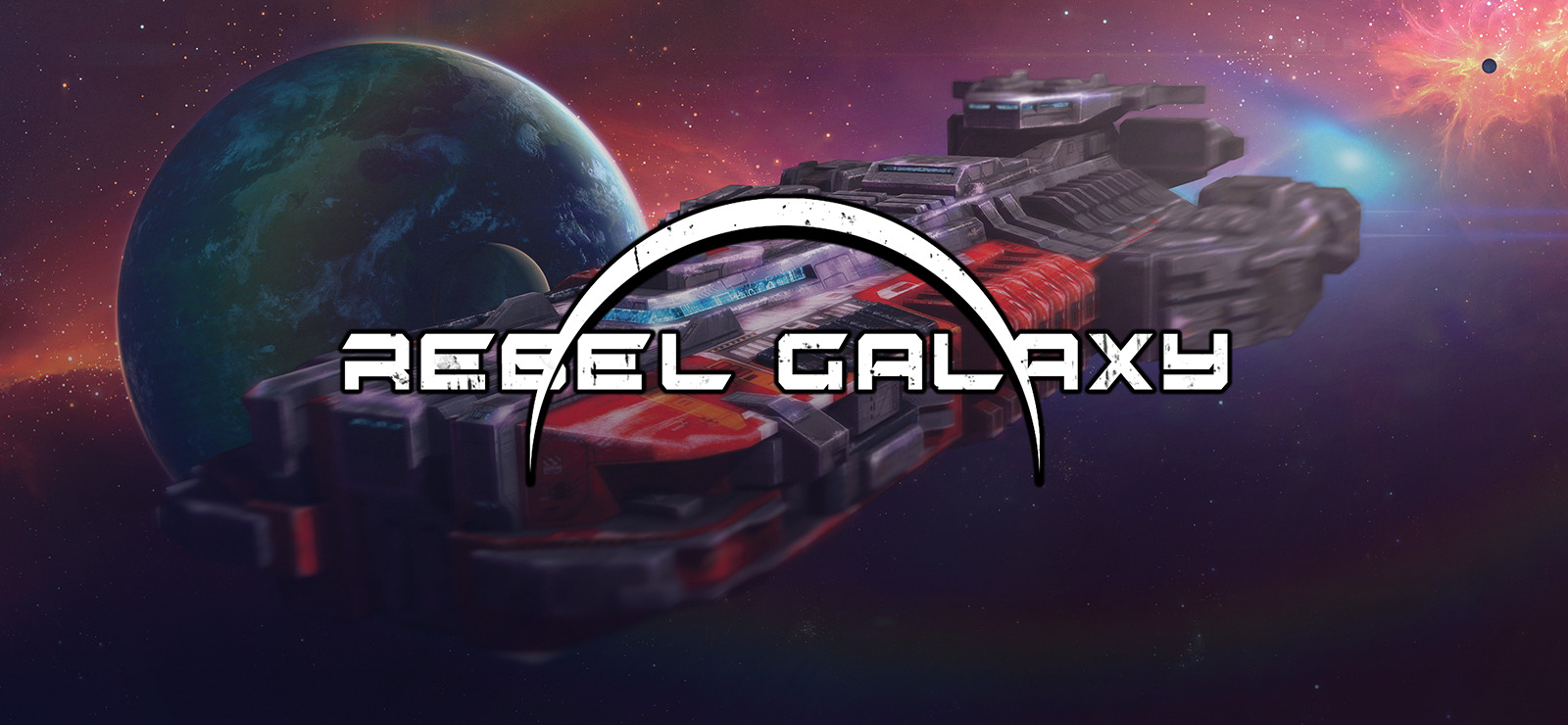 Rebel Galaxy
Genre:
Action - Adventure - Open World
Works on:
Windows (Vista, 7, 8, 10)
Languages:
Audio and text: English. Text only: 中文, Deutsch, español, français, 日本語, русский
Features:
Single-Player - Achievements - Overlay
Released:
October 20, 2015
Size:
2.3 GB
Company:
Double Damage Games / Double Damage Games.
Installer version:
v1.08(hotfix2) (23097)
Included goodies:
wallpaper + reference cards
Store page:
https://www.gog.com/game/rebel_galaxy
About:
Rebel Galaxy is a swashbuckling space adventure, with action-packed combat, exploration, discovery, trade, and "negotiation" with the outlandish denizens at the edge of the known universe.
As the commander of an immensely powerful star destroyer, you'll battle pirates, explore anomalies, befriend aliens, scavenge battle wreckage, mine asteroids, and discover artifacts. Choose your path as a roguish do-gooder, crafty space-trader or power-hungry privateer – or maybe a little of each! Buy larger and more powerful craft with your hard-earned credits, and outfit them with a variety of wicked weapons and defenses. Set in a galaxy of fantastic sights, and secrets to be found, Rebel Galaxy is above all a space epic of adventure, exploration, and combat.
The edge of the universe is a pretty dangerous place, so watch your back.
● Captain a massive spaceship engaging in epic scale space battles.
● Trade, negotiate, mine asteroids, hunt bounties, be a pirate and explore a randomized open-world galactic map.
● Make your own path through a dialog-tree driven storyline making friends and enemies of a variety of alien factions
Minimum system requirements - Windows:
Vista/ 7/ 8/ 10
Processor: Intel® Core™ 2 Duo 2.4 GHz, AMD Athlon™ X2 2.8 GHz, or higher
Memory: 2 GB RAM
Graphics: Shader Model 3.0, 512MB VRam
DirectX: Version 9.0b
Hard Drive: 2 GB available space
Sound Card: DirectX 9.0c-compatible, 16-bit
Hidden Content
This board requires you to be registered and logged-in to view hidden content.