Divinity: Original Sin 2 - Divine Edition
Genre:
Role-playing - Turn-based - Fantasy
Works on:
Windows (7, 8, 10)
Languages:
Audio and text: English
Features:
single-player - multi-player - co-op - achievements
Size:
23.2 GB
Company:
Larian Studios / Larian Studios
Installer version:
v3.0.171.819_(18470) + patch v3.0.171.819_(18470) + all patches
Included goodies:
manual + editor_v6 + lorebooks + map + soundtrack (FLAC) + artbook + concept arts
Store page:
https://www.gog.com/game/divinity_origi ... ne_edition
About: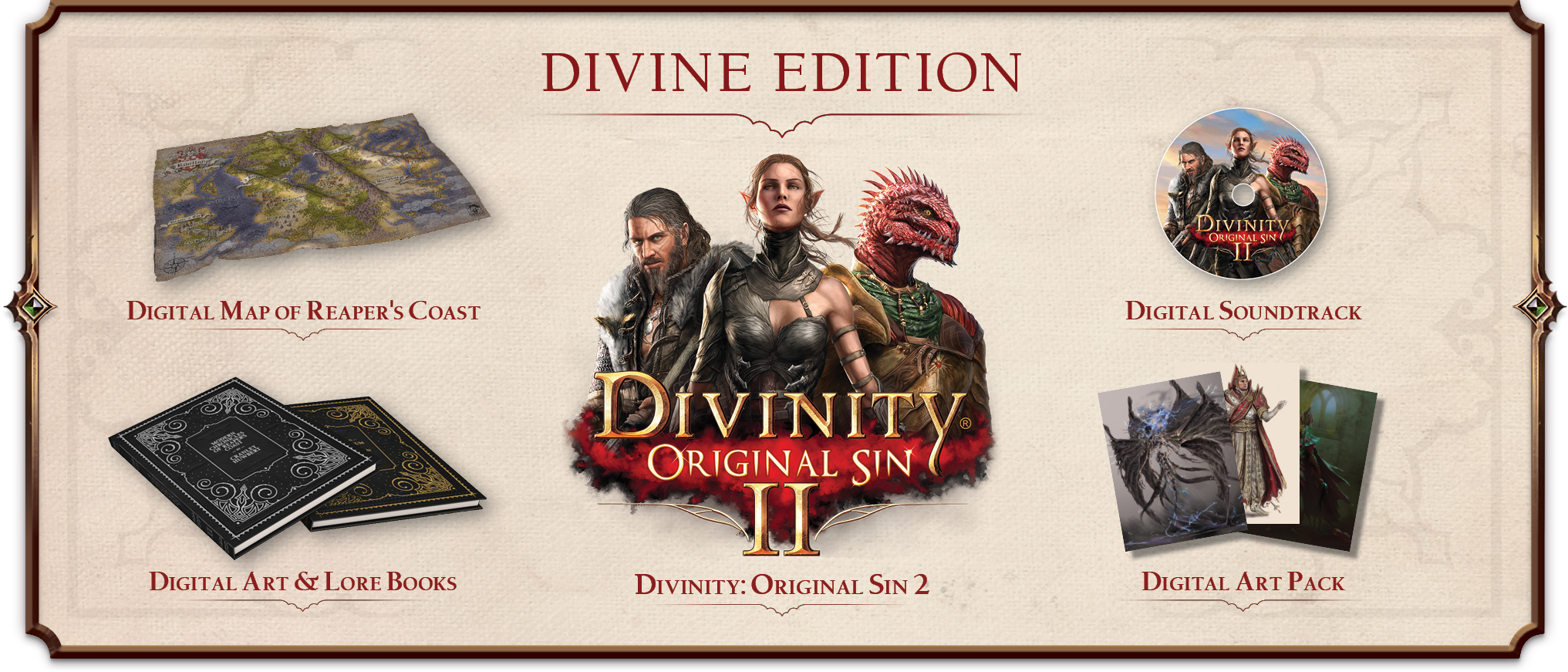 Dive into the world of Divinity: Original Sin 2, the eagerly anticipated sequel to the award-winning RPG,
with this divine package:
Includes:
•
Divinity: Original Sin 2
• Explore the rich lore of the game with
The Modern Chronicles of Reaper's Coast
- a comprehensive
history of Rivellon in over 100 illustrated pages.
• Discover the mastery of Larian's uniquely talented concept artists with
The Essential Compendium of
Notable Rivellonian Artwork
: a hefty art book featuring hundreds of pieces over 150 pages.
• A detailed
map of Reaper´s Coast
.
•
Digital Art Pack
: more than 1,200 pieces of concept artwork - the foundation of the game's visual
development.
• Relive your epic adventures from Divinity: Original Sin 2 with the
original soundtrack
as composed
by maestro Borislav Slavov. The compilation contains 35 tracks and features a brand new orchestral version
of "Power of Innocence", originally composed by Kirill Pokrovsky. A bonus song is included in the album,
with lead vocals by the composer Borislav Slavov himself.
Hidden Content
This board requires you to be registered and logged-in to view hidden content.